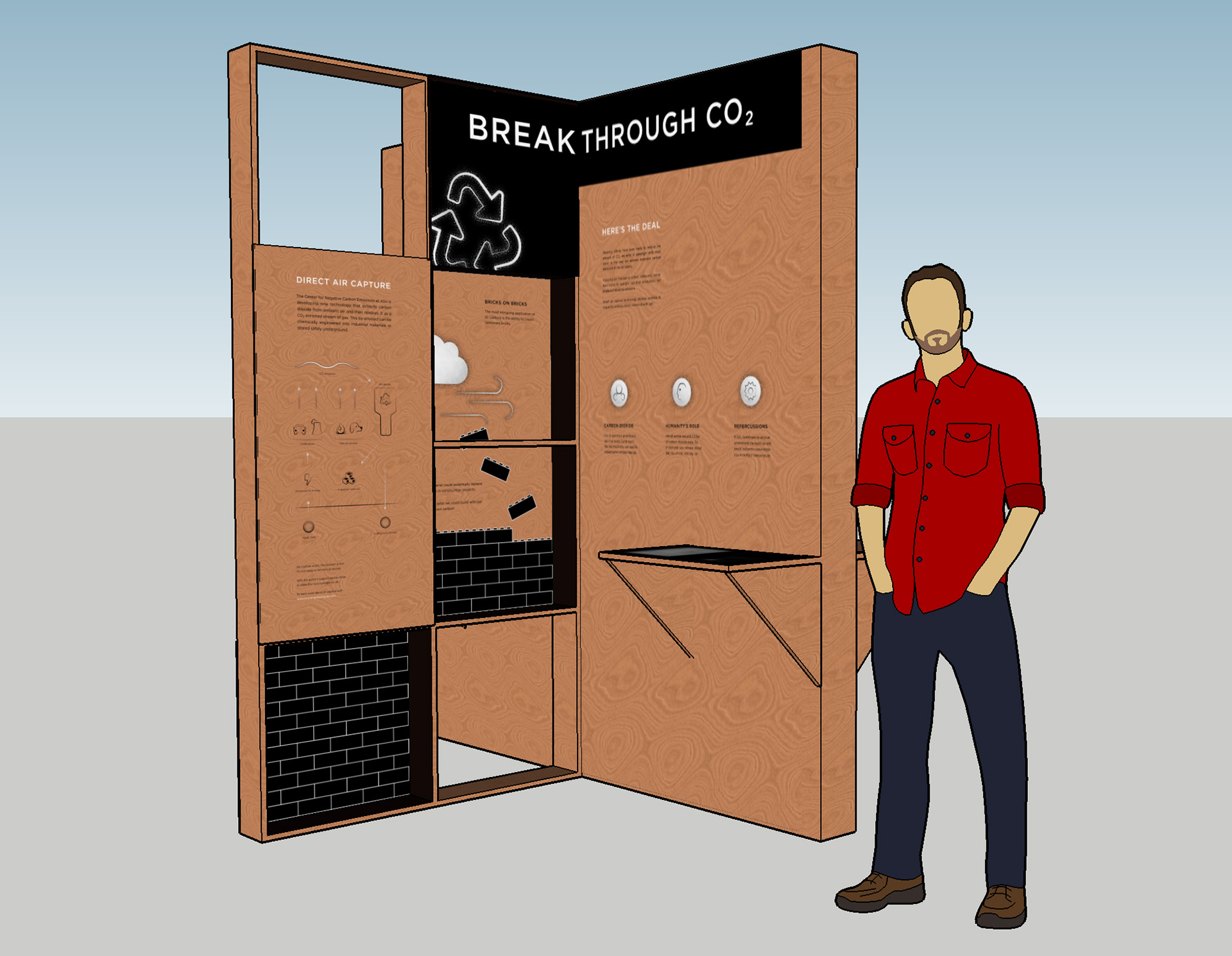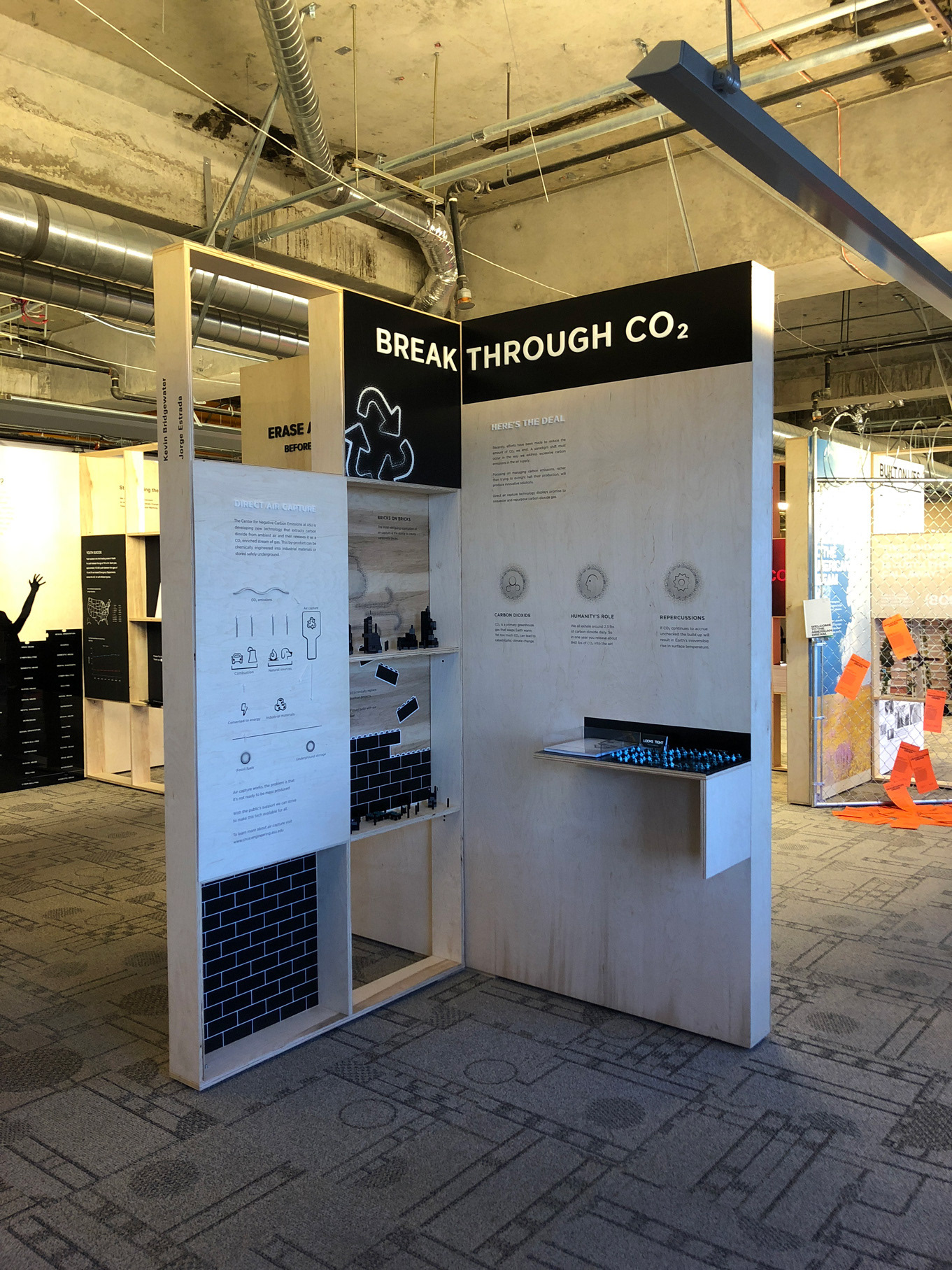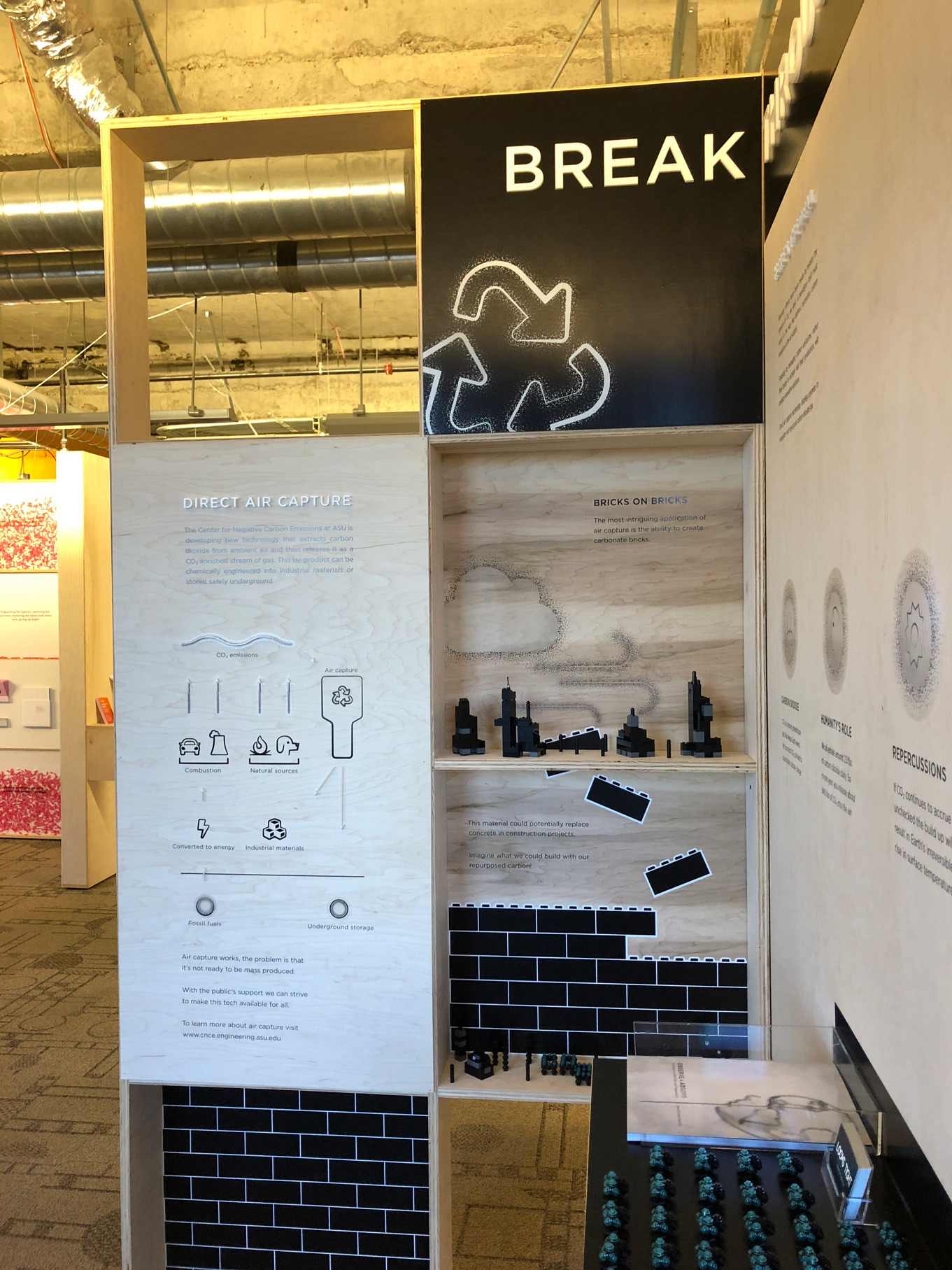 The audience is first presented with an overview of the negative impact that excessive carbon dioxide emissions has on our world. 
This is followed by informing them that a developmental science known as air capture technology could potentially fix the problem.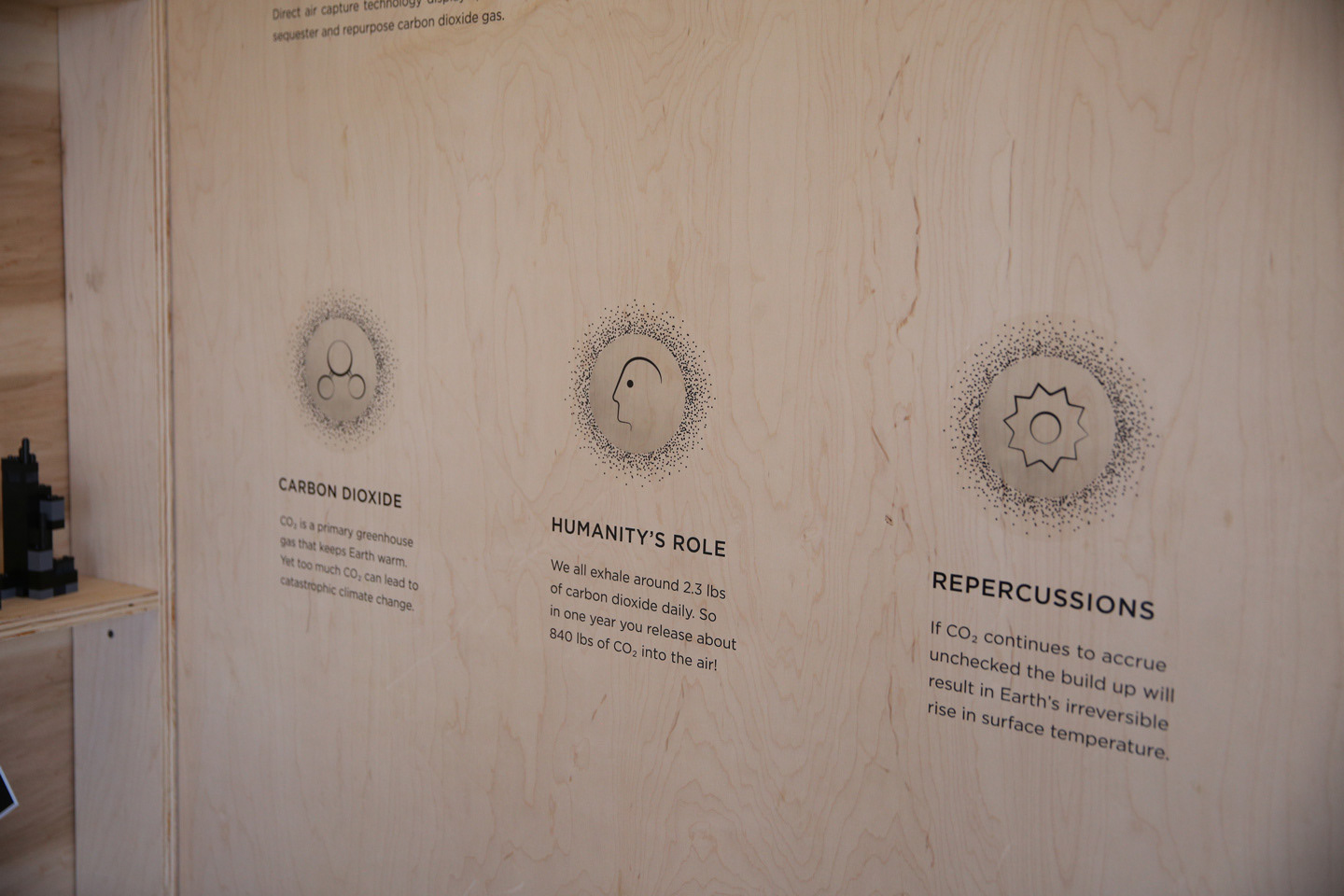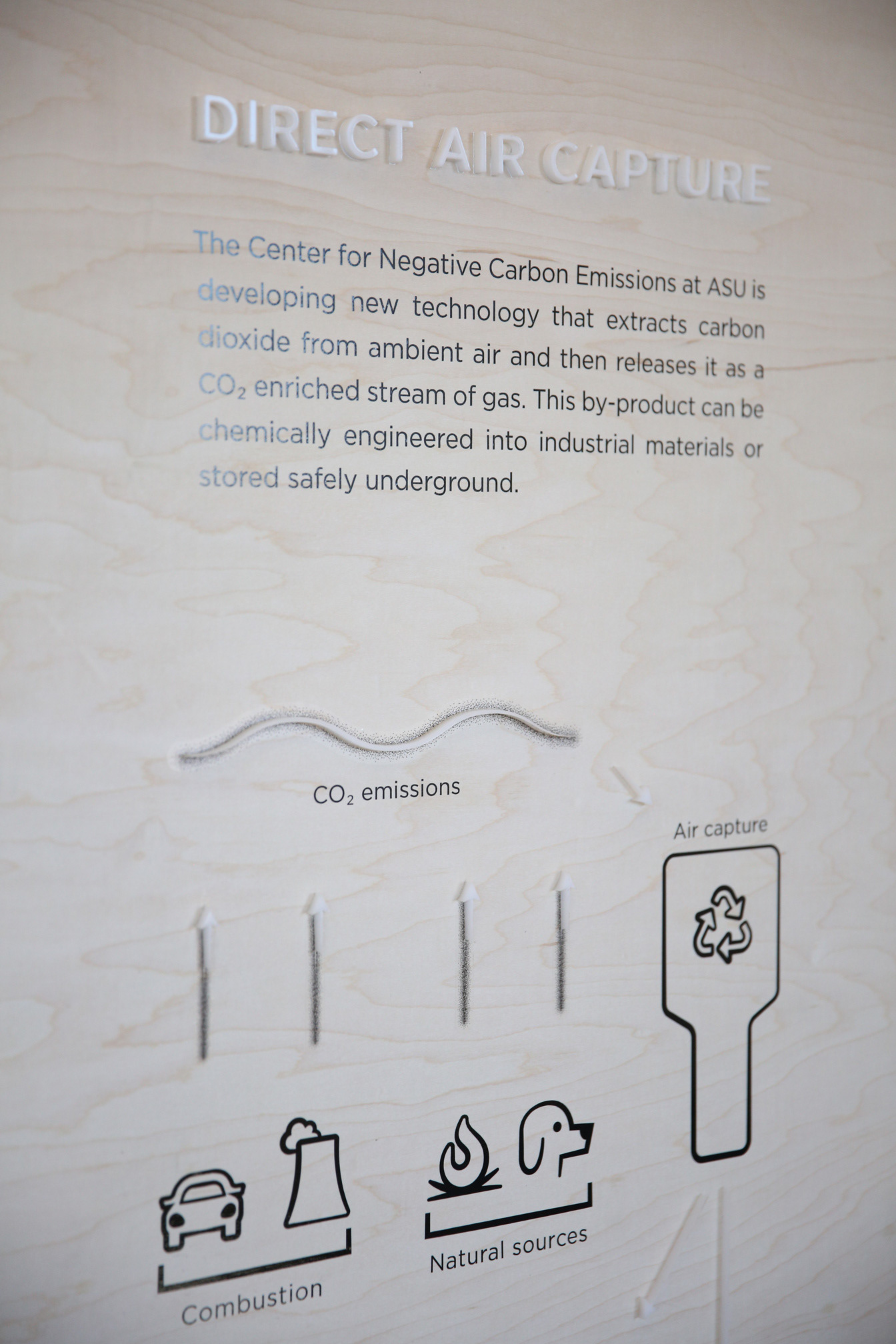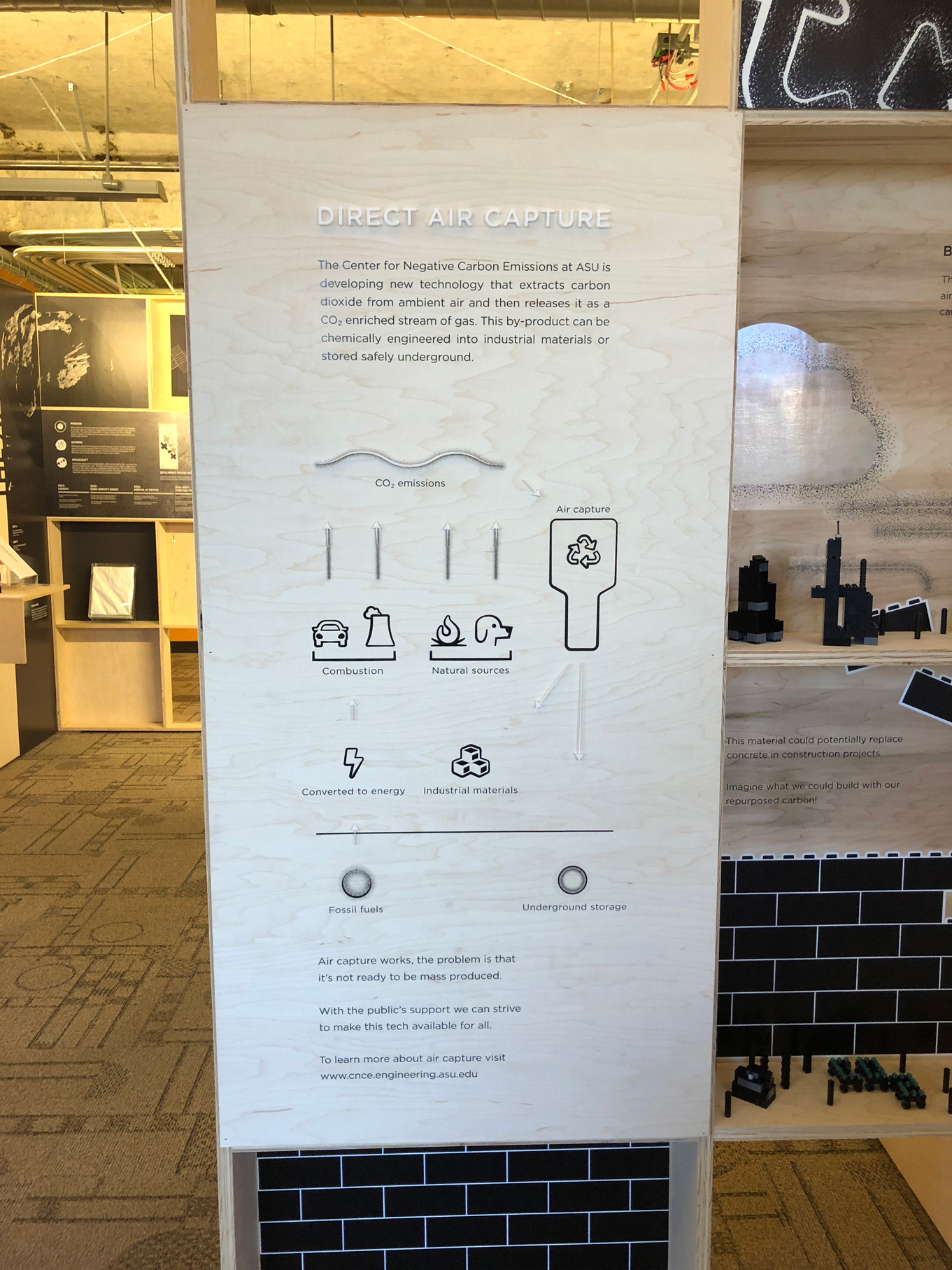 One of the possibilities with air capture tech is the ability to turn carbon dioxide emissions into carbonate bricks. This fact is emphasized through the usage of Lego bricks in the exhibit.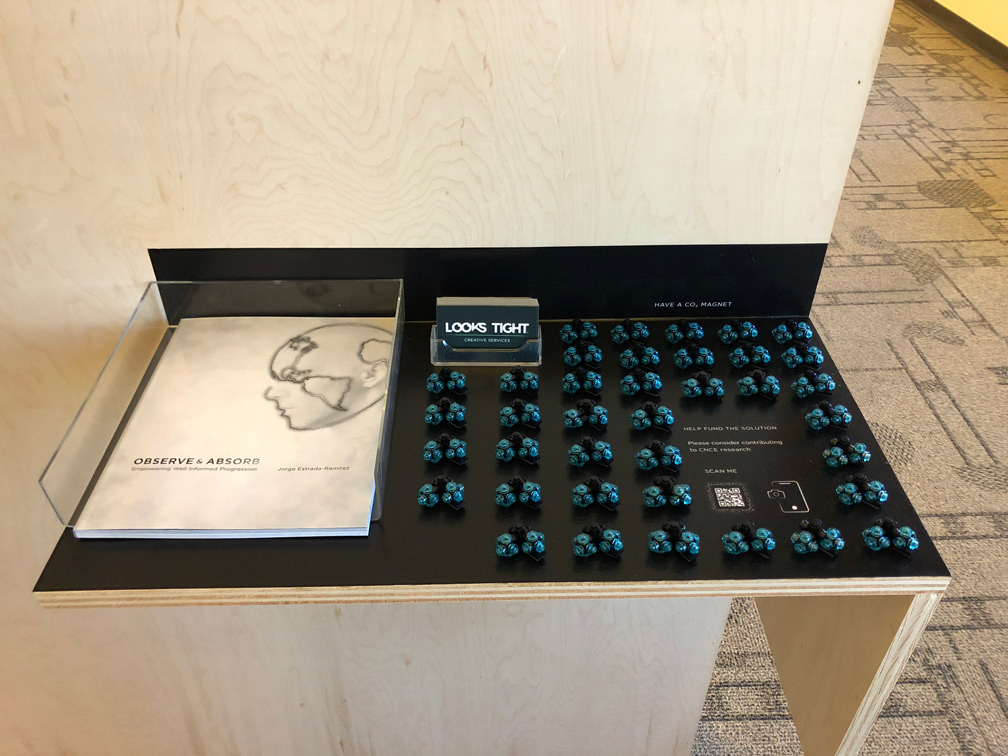 Carbon dioxide molecule magnets were constructed out of Legos for the audience to take home. Using Lego pieces to make this item reinforces the idea of carbonate bricks.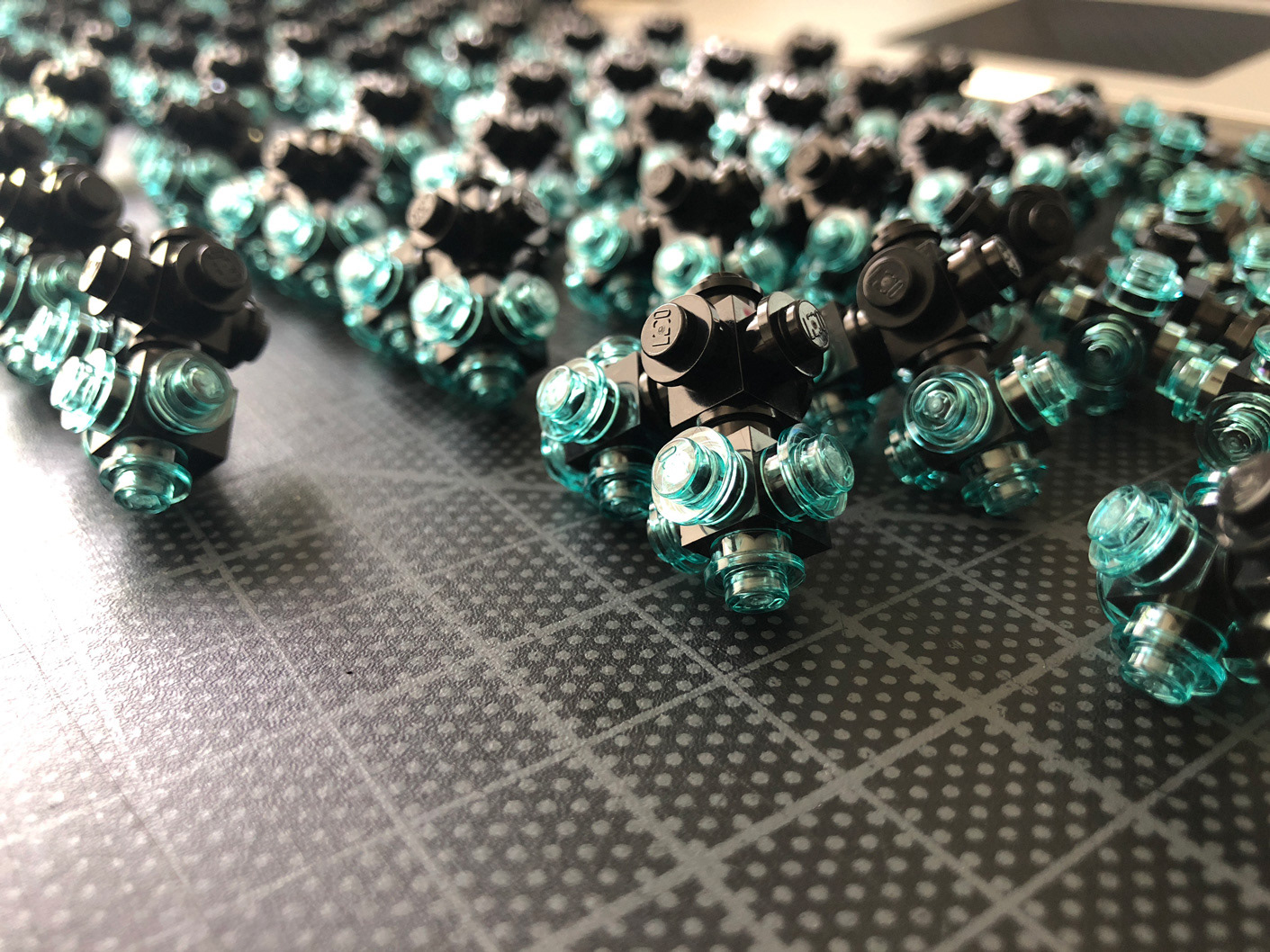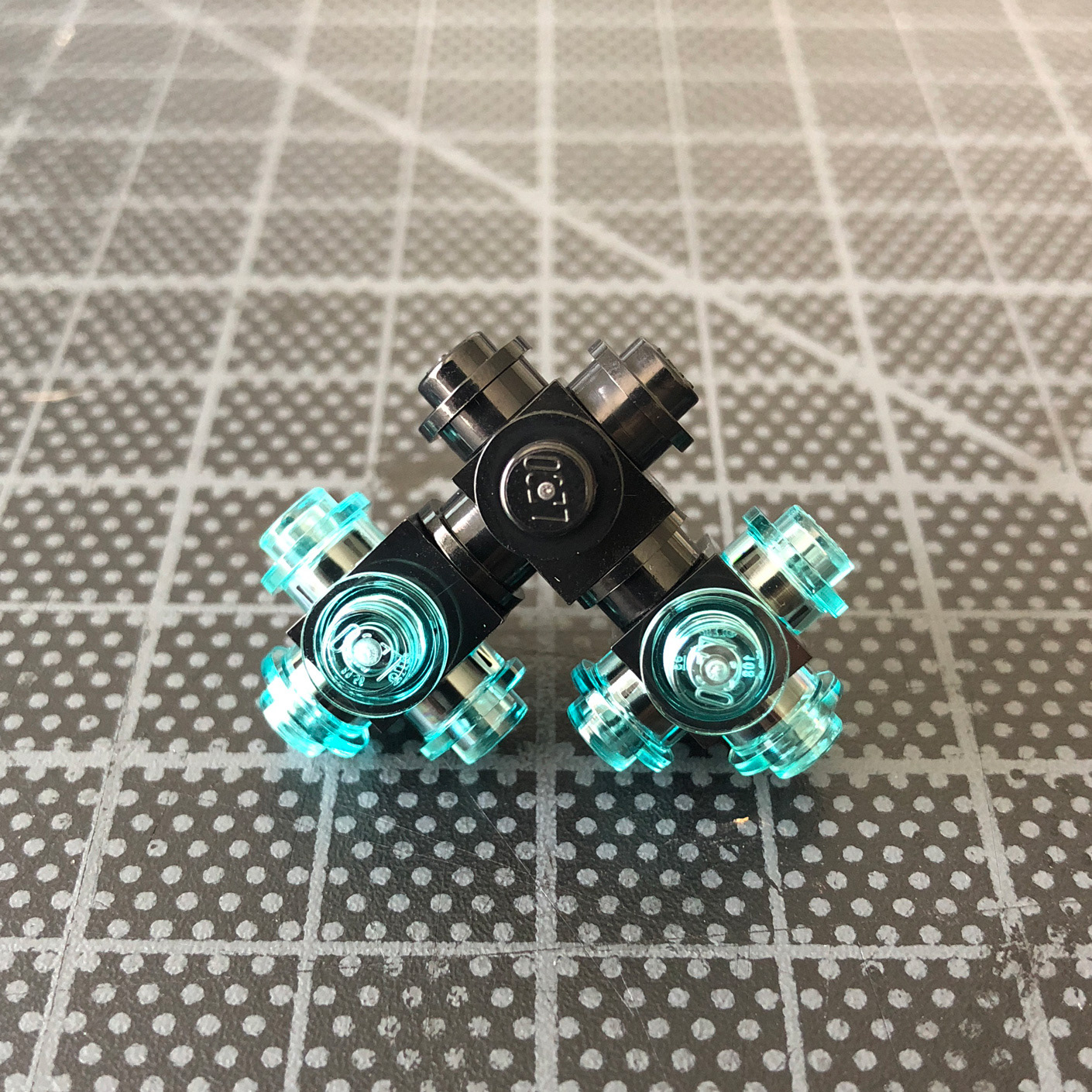 If you'd like to learn about Air Capture Technology please visit The Center for Negative Carbon Emissions' 
website
.